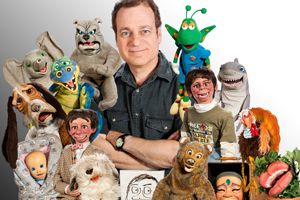 Joe Gandelman – Comic Ventriloquist
Comic Ventriloquist Joe Gandelman – Family Entertainer does shows for ALL ages and ALL occasions. For 27 years, Joe has performed all over the U.S. and in Canada. All of Joe's shows feature a BIG CAST of characters, interaction and lots of laughs.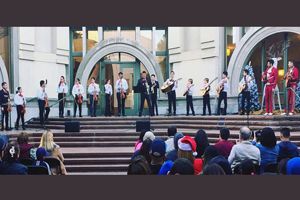 Mariachi Victoria de San Diego

Mariachi Victoria de San Diego is the signature ensemble of the City Heights Music School, a program of the Youth Philharmonic Orchestra.  Founded in 2006, the Mariachi was part of a Latin American Music Project led by Jeff Nevin and Manny Cepeda.  Evolving through changes in leadership and location, the Mariachi now performs throughout San Diego under the direction of Mario Eguia and maintains its close community connection in City Heights with rehearsals at the Mid-City Church of the Nazarene.  Mariachi Victoria de San Diego is a talented and unique ensemble of musicians ranging in age from 8 through 78 years.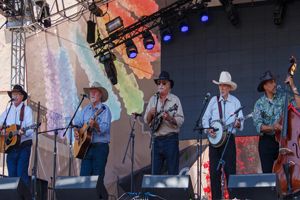 The Shirthouse Band

The Shirthouse Bluegrass Band is a Southern California band with a Tennessee sound. Shirthouse is made up of Rich Craig on banjo, Peter Lauterbach on mandolin/guitar/ fiddle, Conley Robinson on guitar/mandolin, Rob Lewallen on guitar/mandolin, & Victor Marshall on bass.  The Shirthouse Band has an emphasis on strong vocal harmonies and frequently strays off the path of the traditional with many of their tune selections. They have reworked songs from several genres – rock, folk, country, Irish and old Western into a bluegrass blend, and frequently sing a cappella. Selections include some original songs as well, and they're releasing a new CD before long. All members split up the lead vocal duties and contribute to their distinct five part harmonies.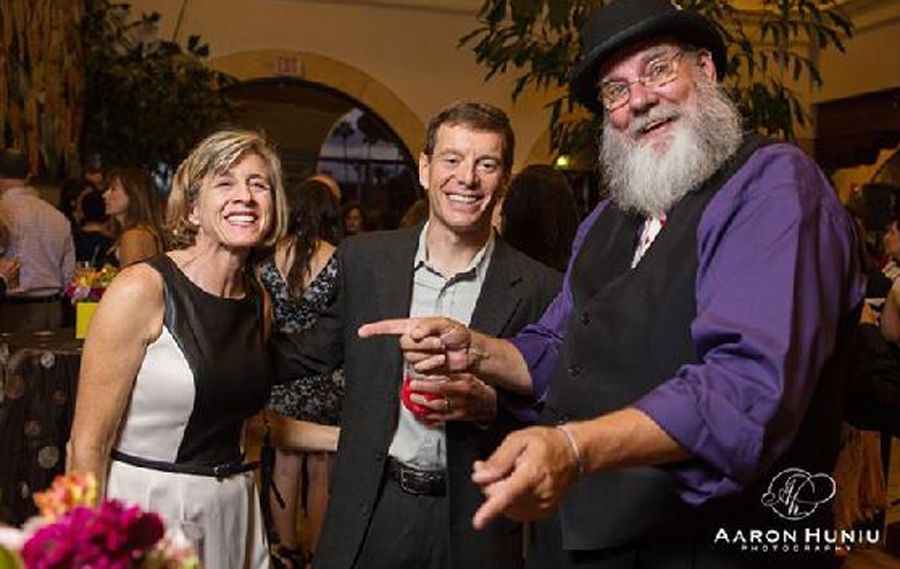 Magic Mike
Magic Mike has over 30 years of entertainment and event planning in San Diego County including the longest-running magic show in San Diego history at the Corvette Diner from 1987 – 2002. He was voted "Magician of the Year" 2005 by the Fellowship of Honorable Magicians. He has been a Member of the Society of American Magicians since 1974, a Member of the International Brotherhood of Magicians since 1976, a Member of the Academy of Magical Arts since 1981, and a member of the Magic Castle in Hollywood. Mike served 7 years in the United States Navy and is a proud father of two boys.
Grand Ladies & Gents of the Old West

The Grand Ladies & Gents of the Old West are "Old West" reenactors who participate in parades, reenactment performances and social events.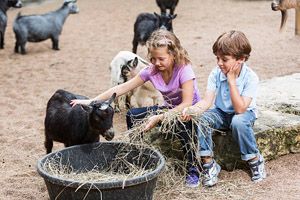 Petting Zoo
The Poway 4H Club will be providing a Petting Zoo with cuddly animals and the opportunity for kids talking to kids about their love of animals.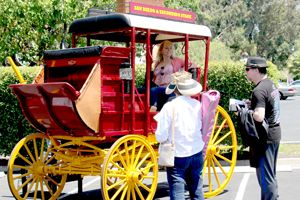 Authentic Mud Wagon Photo Op

Have your photo taken in an authentic replication of a late 19th century-era mini stagecoach or mudwagon,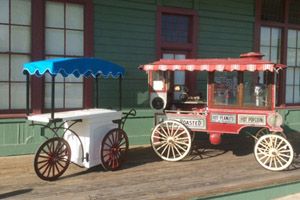 Ice Cream and Popcorn Carts
Satisfy your comfort cravings from and old fashion Ice Cream Cart and Popcorn Stand.